ETIQUETTE
According to the etiquette, the bare leg is not very elegant and should be only reserved for informal situations during summer season.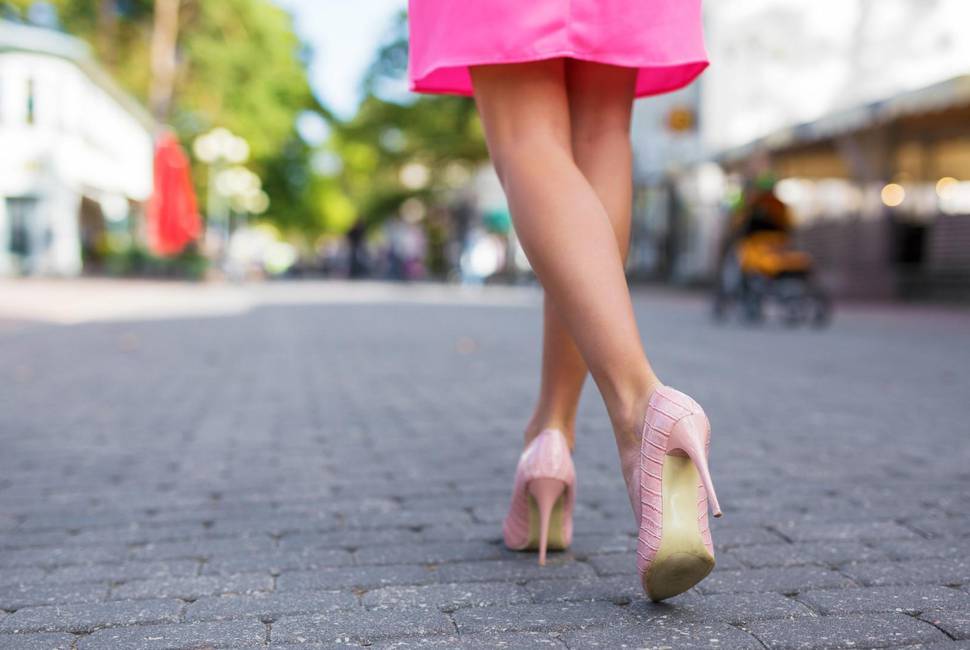 Therefore, yes to the tights in winter, autumn, spring and in some particularly formal contexts, such as ceremonies or grand gala, even in summer.
NUDE TIGHTS:
The nude tights give the legs a more silky and elegant appearance. They mask the small imperfections of the skin. Therefore, they are suitable for all occasions, excluding only those at the sea-side.
The secret is the right nuance. In fact, it is essential to choose the right colour that matches our complexion as much as possible.
You can choose between 8 and 20 den to get an elegant effect, paying particular attention to the toe and heel reinforcements that must completely disappear inside the shoe.
When you wear open shoes or some types of sandals you can also evaluate the use of "fingerless" tights, provided that they are perfectly hidden inside the shoes.
Black tights:
if the opaque tights (over 50 den) are a real master key for informal occasions, the sheer ones give an elegant touch when worn in the evening and at parties.
Coloured and decorated:
Opaque or fancy coloured stockings and tights, chosen in intense shades can give a real touch of style to the whole look and give character to even the simplest and most trivial outfit. The same goes for socks and over the knees.
If we talk about decorated garments, the advice is to choose models that fit our physicality: for example, we do not recommend too large motifs on well-shaped legs.
Beyond the tights
There are several alternatives that follow specific rules and adapt to different contexts of use.
- Stockings (to be used with garter belt) and hold-ups: sensual and elegant; they follow the same rules valid for tights but have an extra femininity.
Knee-highs: even if the etiquette does not contemplate them, for many women they are essential. They are undoubtedly wearable under the trousers and some, in particularly trendy patterns, even with skirts and dresses, although in this case they must be really special.
- Over the knees: absolutely unsuitable for formal and elegant events, they are a type of stocking that is often used more to dress-up than for necessity and it is a middle way between knee-highs and hold-ups. They can be combined with a lighter pantyhose underneath and can give a different look depending on the article and finishing: sensual, trendy or naive according to your personality.
- Socks: nowadays very fashionable in colourful and designed variants, they can be worn with low and closed shoes or with heeled sandals to give a trendy touch to the loo